Inpatient Scribes
A doctor's first priority is patient care — but they can often get weighed down by other demands. Providers rely on our inpatient scribe program to create a more streamlined, efficient way to input electronic medical records and handle administrative duties.
A well-run inpatient program is possible with scribes.
ScribeCanada provides an essential resource for inpatient clinics. Our medical scribe program is designed to accommodate the wide-ranging needs and services of inpatient care providers. ScribeCanada helps providers determine how to improve productivity and performance in each department. Our scribes are available for 24-hour coverage, holidays and rotating shifts.
Our scribe training program is comprised of a team of dedicated, highly-skilled documentation specialists. Scribes learn the ins and outs of your electronic health record system and are also skilled at reviewing and updating a patient's medical history, lab tests and prep charts. ScribeCanada recruits across territories to hire the best, most qualified personnel. With tailored support, transform a hectic inpatient environment into an orderly workplace that runs smoothly.
Benefits
Transform your practice for the better. Medical scribe support drives inpatient productivity for patient-centered, critical care.
Contact Business Development
1
Make coding quicker and more accurate
2
Increase the efficiency of coders, billing capacity and hospital revenue
3
Decrease hospital length of stay
4
Improve patient outcomes and inpatient experience
5
Optimize codes for medical billing
6
Gives inpatient practitioner more time to spend with patients
7
Allows physicians to leave on work time and maintain a work-life balance
8
Enhance quality of inpatient care
10
Promotes proactive communication between care teams
11
Aids providers in keeping track of lab work and radiology records
How it Works
As a leader in healthcare, ScribeCanada is always looking to the future of Canada's provider model. Inpatient medical scribes help combat the rise of physician burnout and an increasingly complicated and digitized Canadian healthcare system. In Canada, administrative demands and regulations are now cited as the leading cause of decreased productivity within healthcare organizations. By working alongside physicians, ScribeCanada's medical scribe program is a cost-effective answer to solving Canada's growing healthcare problems, which include an aging population, increased patient volumes and a greater need for specialty support.
As providers communicate with patients, our scribe support model alleviates the burden of non-essential tasks, allowing providers to focus on rounding and coordinating care plans with nursing staff.
Reduce provider clerical burden
Improve documentation
Support fluctuating patient volumes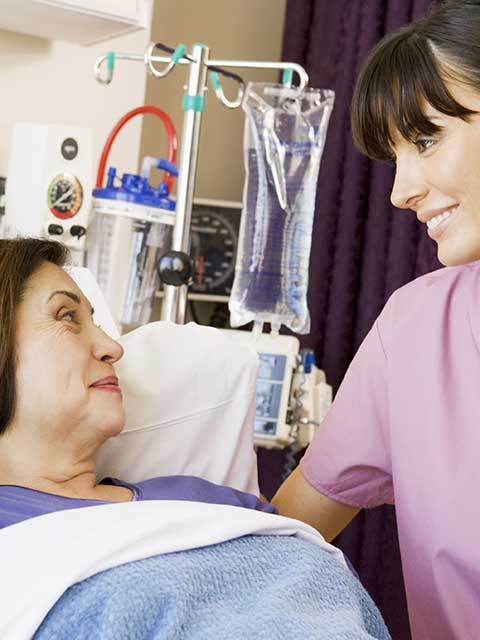 We provide training no matter what EHR platform you use.
Reduce provider clerical burden
Improve documentation
Support fluctuating patient volumes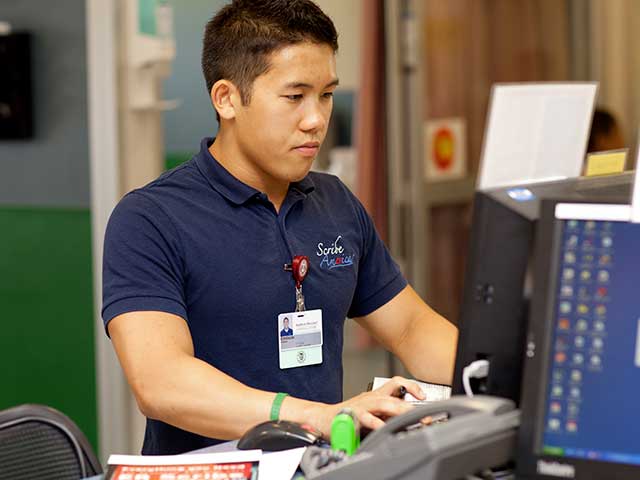 Our leadership team provides continuous support and feedback.
Ensure coverage for shift changes
Expand program to meet time-saving goals