Physician Navigators
Every second counts in the ER. When physicians spend time looking for charts or tracking down lab results, critical minutes go by that could otherwise be spent stabilizing acute patients. With ScribeCanada's Physician Navigators, ED doctors are able to spend more time focused on patient care with the confidence their navigators are managing critical tasks that help improve care team efficiency.
Improve ED Efficiency through Dedicated Physician Navigation Support
With nearly two decades of experience supporting care teams, ScribeCanada understands the demands of a busy ED. ScribeCanada's Physician Navigator program was built with the understanding that physicians should work at their top of skillset, unencumbered by time consuming administrative tasks so they can spend more time delivering direct, quality patient care.
A ScribeCanada Physician Navigator program will assist with thinking critically about patient throughput as well as help facilitate time and flow management. A Physician Navigator can assist in managing information for the patient care plan and help drive the disposition to increase the department's overall effectiveness. Physician Navigators help track and follow up on ancillary medical data so physicians can focus on patient care. Additionally, Navigators help increase communication between the care team and help direct physician-patient follow.
1
Actively track and follow up on ancillary medical data
2
Assist in directing the physician-patient flow
3
Increase team communication between ED staff and ED doctor
4
Improve patient experience by freeing the physician to have more patient-interactions
How it Works
ScribeCanada will recruit, hire and train a local team of Physician Navigators utilising our refined training materials developed with our experience from working in various providences in Canada. Our unique model provides local Canadian-staffed teams managed by experienced project managers providing consistent quality updates and continuing education to your staff, so as your ED grows and changes, so does your navigator team to meet evolving demands.
ED navigators are available for full shift coverage and are trained to support key ED workflow needs:
Direct physician-patient traffic.
Keep the team informed of patients waiting in all areas of the department and find out which patients are waiting to be seen next.
Keep track of all the patients their doctor has seen and when patients are ready for reassessment.
Obtain the chart of the next patient for the next available MD to see.
Update MD data in the ED information system (tracking board).
Navigators perform key tasks that help improve efficiency and quality of care, including:
Physicians are able to work more efficiently and care team communication is improved, particularly between nurses and physicians. Navigators perform non-medical tasks that allow physicians to return back to the patient's bedside and deliver more personalised patient care.
Patients are informed about wait times, directed in and out of exam stations, blood work and x-ray information is prepared an delivered at discharge, and more.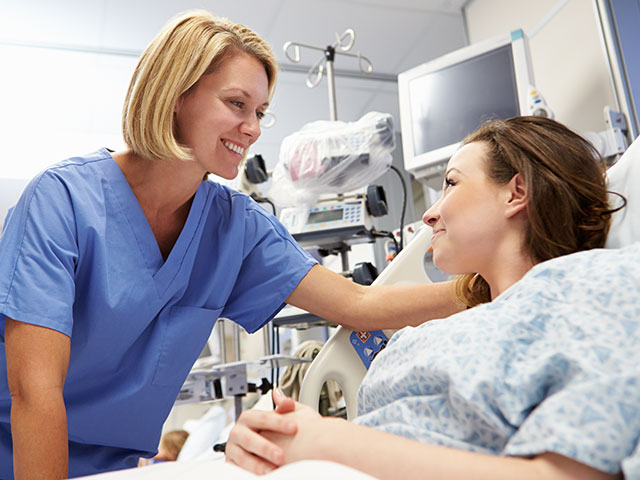 Our process ensures navigators are ready for the demands of a busy ED environment:
Demanding classroom training
Training Shift with senior level navigators
Continuous and regular reassessment