Emergency Department
In the ER, a doctor's time can be as precious as a patient's life. Emergency Department doctors are increasingly tasked with more demands on their time, resulting in 15-hour work days, full waiting rooms and dozens of daily patient consults. For every hour spent caring for patients, ED physicians now spend up to 2 hours inputting electronic medical records. Time-consuming documentation makes it harder for doctors to do the job they were trained for.
Scribes are the Solution to Improving Your ED
Every Emergency Department has different needs, so ScribeCanada set up a scribe program designed to adapt to the ever-changing priorities of the high-pressure ER environment. By utilizing our well-trained scribes, doctors are able to spend more time with patients, increase productivity and establish an effective workflow within the ED.
ScribeCanada offers an individualized approach to setting up a scribe program for your Emergency Department. Providers get to choose how many scribes they need and the number of shifts they need covered. Scribes are also available for on-call, round-the-clock and holiday coverage. Our medical scribes are trained to use your electronic medical record system. During an ER shift, scribes update medical records in real time, allowing doctors to focus solely on patient care. In the Emergency Department, medical scribes are a cost-saving solution to improving patient care, eliminating redundancies, optimizing workflow and increasing efficiency.
1
Optimize provider-to-patient ratios and decrease overhead costs
2
Enhance patient experience and patient satisfaction
3
Allows healthcare providers more time to focus on patient care
4
Significantly improve physician productivity and efficiency
5
Boost revenue by ensuring accurate diagnostic codes
6
Shorten hospital stays for patients
7
Patients spend less time in waiting rooms
8
Higher rates of recruitment and retention for healthcare providers
10
Access and update clinical records in real time
11
Utilize data to create better standards for patient care and staff performance
How it Works
ScribeCanada hires the most-qualified scribes with a passion for patient care. Recent studies have shown the proven success rates of implementing a scribe program in an Emergency Department. A 2018 report published in the Canadian Medical Association Journal revealed that 82 percent of physicians saw more patients per hour with the use of a scribe. Overall, the number of patients seen per hour was significantly higher during shifts with a scribe in the ED. Preventing provider burnout is integral to the future of the Canadian healthcare system. Medical scribes are a crucial part of this equation, offering providers a proactive way to create the best healthcare model for both patients and physicians. With over two decades of experience and expertise, ScribeCanada works across territories to offer comprehensive, technologically-advanced and necessary resources for Canada's large healthcare network of providers.
ED scribes are available for around-the-clock coverage and are trained to:
Document Triage Notes to the Highest Level of Specificity
Request Provider Feedback for Chart Approval
Assist with Comfort Rounding
Work with Nursing Staff to Prepare Discharge Information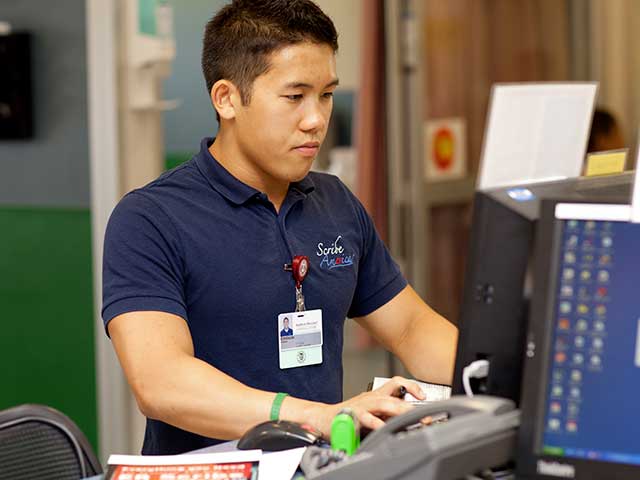 With a medical scribe embedded within the care team, you will reduce inefficient documentation and improve clinical data capture for accurate billing.
Capture information at the point of care.
Identify unique patients for specialized care.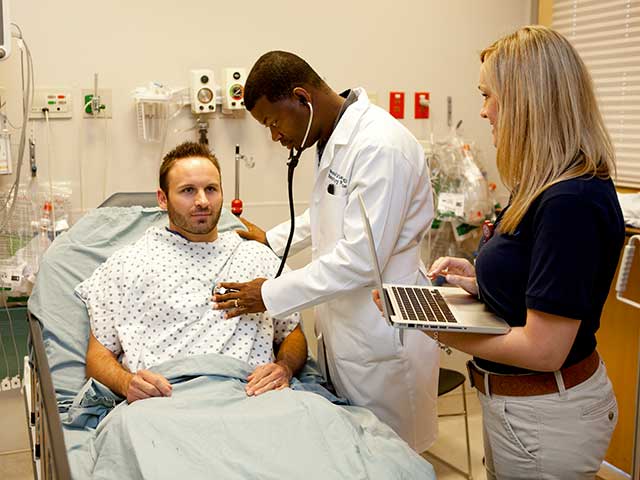 Our process ensures scribes are ready for the non-stop ED environment.
Step 1: Demanding classroom training
Step 2: Training Shift with senior level scribes
Step 3: Continuous and Regular Reassessment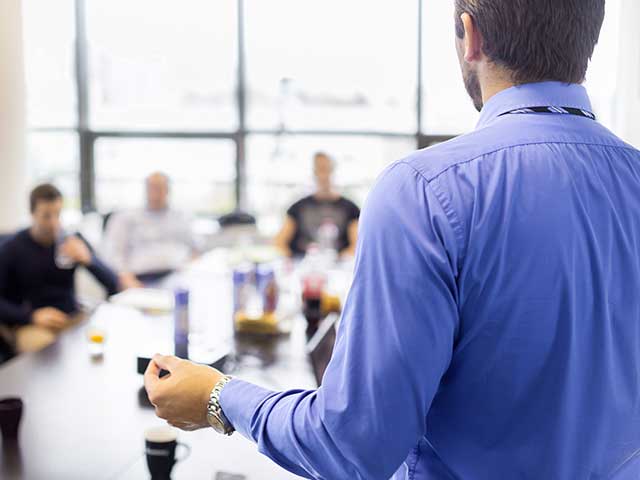 The Advanced Scribe Training Program
Approximately 120 hours per scribe
1
Orientation
2 weeks
Medical Terminology
System Based Videos
Audio Exercises
Compliance Training
Documentation for Billing and Medicolegal Liability
Professional Appearance
Case Presentations
Final Examination
2
Supervisory Period
minimum 6 days
One-to-one Personal Clinical Training
Real-time Chart Review and Corrective Feedback
Advanced Efficiency and Patient Tracking Training
Core Measures and PQRI Documentation
Clinical Performance Final Assessment
3
Periodic Re-assessment
Quality Assurance Program and Continuing Scribe Education
Monthly Evaluations and Performance Assessments
Monthly Provider-to-Scribe Satisfaction Reporting
Charting Review and Deficiency Log